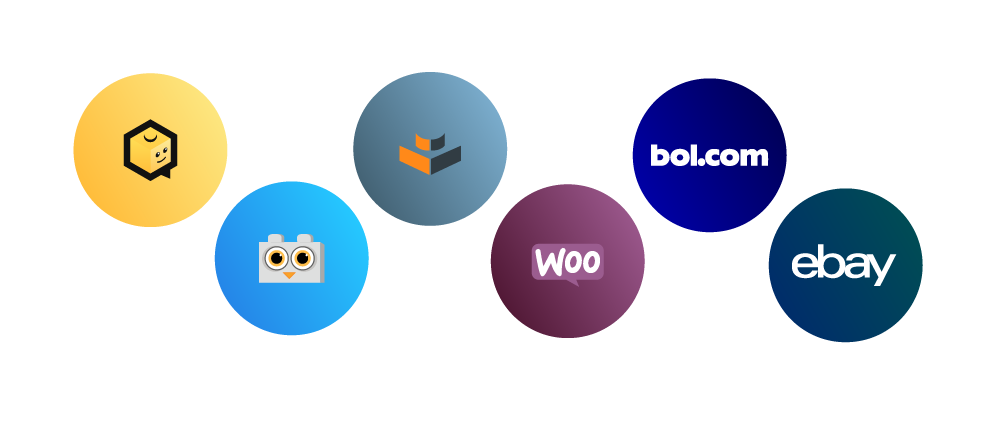 All the major marketplaces within reach
Bricqer runs in the cloud and automatically synchronizes your inventory across all your stores, even when you are away or when your computer is off. Sit back, relax, and work on what you're best at: expanding your LEGO® business.
Bricqer supports automatic synchronization of your inventory with your BrickLink, BrickOwl, BrickScout, WooCommerce, Bol.com and eBay stores.
Optimize your inventory
Whether you do part-outs or add inventory brick by brick, Bricqer has got you covered. It automatically manages item locations, pricing and more for you.
Support for (un)consolidated inventories
Automatic (re)pricing based on market trends
Automatic daily inventory consistency check
And much more!
Efficiently pick orders
Pick multiple orders at once right from your phone, tablet or computer. Bricqer calculates the most efficient route based on your inventory and orders.
Pick using your phone, tablet or computer
Pick with multiple people at the same time
Go paperless: no need to print orders any more
Bricqer calculates estimated picking times
And much more!
Shipping made easy
For most stores, preparing shipments takes a lot of time. Bricqer integrates with all major shipping carriers and fully automates your shipping process.
List all available shipping options per order
Automatically validate shipping addresses
Automatically send track & trace information
Support for label printers & regular printers
And much more!
Accounting & insights
Bricqer generates invoices, financial exports and does automatic VAT-calculations. You also get advanced insights down to each individual piece.
Automatically send professional invoices
Automatic EU VAT-calculations
Track individual purchases and sales
Support for the European margin scheme
And much more!
Constantly evolving
Bricqer is ever-evolving software running in the cloud. You will instantly receive the latest fixes, updates and new features.
Works on your phone, tablet and computer
Automatically receive the latest updates
No need to run your computer 24/7
No need to install anything
And much more!
Constantly evolving
Bricqer is constantly evolving. Keep up with our latest updates below.