Data is crucial when managing an online LEGO® store. You need to keep track of your inventory and incoming orders as well as customers' experiences and feedback. You could do that perfectly from behind your desk. However, an order and inventory management tool that works on both tablets and mobile phones too might be the better choice.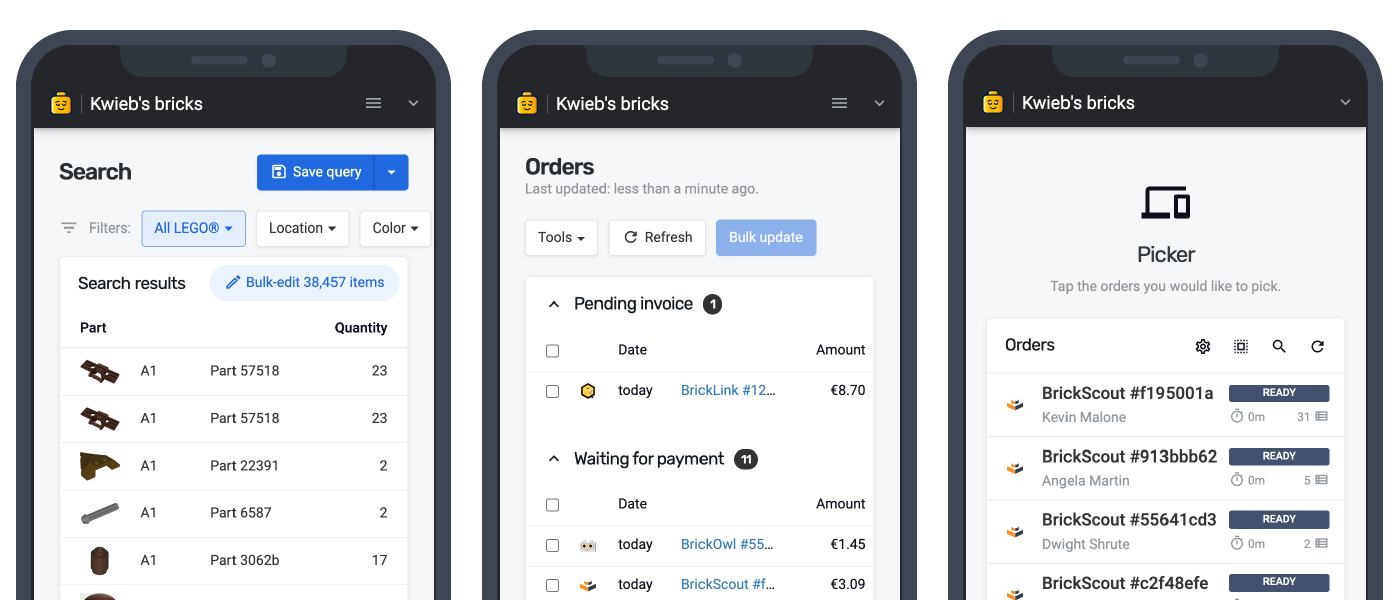 You and your staff usually carry your phones with you. With a mobile inventory and order management tool such as Bricqer you can therefore pick orders and update your inventory from basically everywhere. This saves a tremendous amount of time since there's no need to run back and forth between the office and your warehouse to check the most optimal route again.
Improved productivity inherently reduces costs because more orders can be handled in the same or even less time. But there's more. By working perfectly on mobile devices too, you don't have to spend your hard-earned revenue on hardware like extra PCs. All you need is a mobile device with a Wi-Fi connection, and you're good to go.
With a mobile order management tool you've always got all the necessary details at hand. Customer details, addresses, schedules, inventory and order statuses are all continuously available. This way you can deliver a better, faster service to customers and increase their satisfaction and loyalty.
In addition, you can always check how things are going. Even when you're out on a friday night or when you're enjoying a cocktail on the beach. Your LEGO® store runs 24/7 - and now you can too.
Ready to get started?
Get in touch and we'll have you up and running in no-time!
Get started now