If you're looking to expand your LEGO® business, multichannel selling is crucial. You don't know where buyers are searching for that one special piece. Therefore, it's essential to increase your brand visibility on multiple marketplaces. Although those marketplaces help you get your bricks to customers, they bring some challenges too - especially on order synchronization and inventory management.
Imagine that you sell your LEGO® on marketplaces like BrickLink or BrickOwl. An order comes in for a particular brick of which you only got 1 left in stock. Great! But while you're manually updating your inventory spreadsheet, an order from another marketplace pops up in your mailbox. You've guessed it - it's for that same brick you just sold. Now you've got to deal with refunds or - even worse - bad ratings.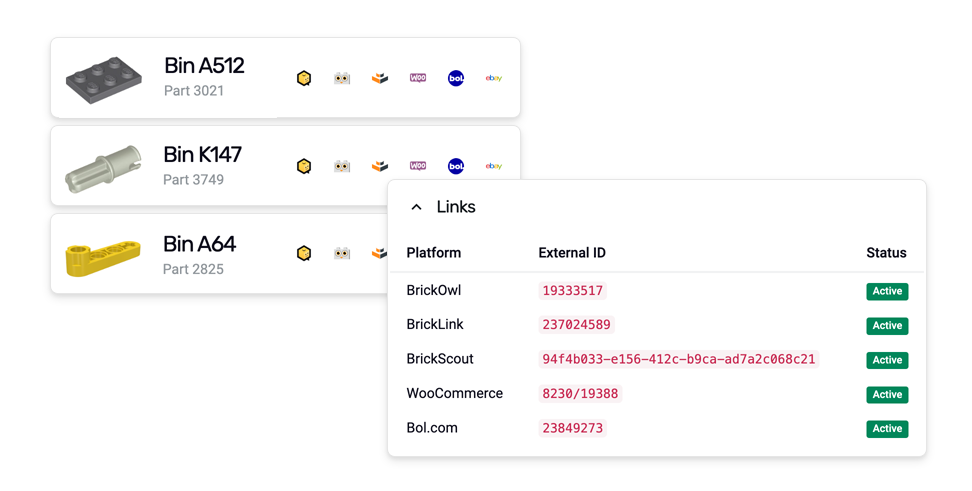 Bricqer helps you keep track of your inventory across all your sales channels and eliminates the problem of selling the same brick twice. Even after business hours. Our inventory and order management software automatically synchronizes near-real time with all your connected marketplaces.
We make use of the latest technologies to make sure that your inventory and orders get synchronized in near-real time.
For example, there's two methods of detecting that a new order was placed in one of your stores. The first method is by checking your latest orders at a set interval, such as every 15 minutes. However, this inherently introduces a gap of 15 minutes where that one piece can still be ordered on your other stores.
We do not poll your marketplaces at a set interval. Instead, we get a notification from your marketplaces, just a few seconds after a new order is placed. This, among many other technological solutions we employ, ensures that your inventory and orders are always up-to-date.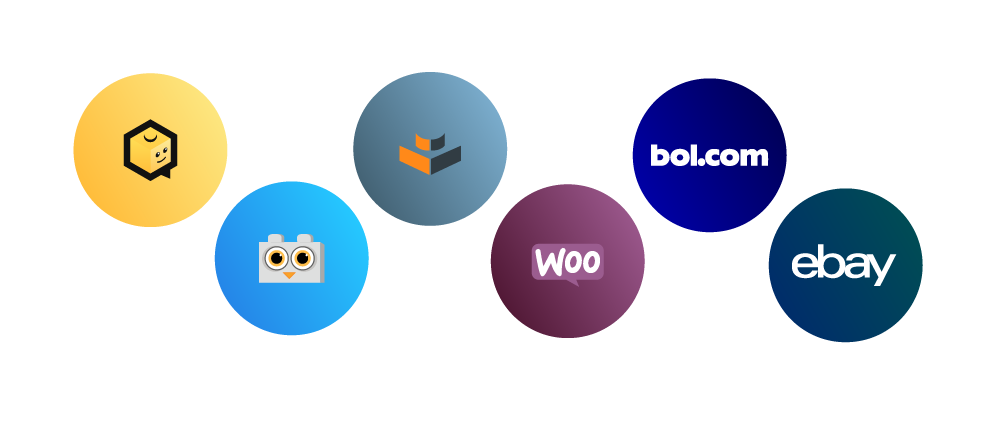 Bricqer allows you to manage multiple sales channels from within one single interface. You've always got a clear overview of your inventory, orders and shipments. We enable you to pick orders, handle payments and send track and trace information more efficiently - and without risk of inventory discrepancies and overselling. It's all you need to grow your LEGO® business exponentially.
We currently support the following marketplaces.
Automatically sync with the largest LEGO® marketplace BrickLink
Expand your business with a store at BrickOwl
Reach out to European customers on BrickScout
Reach an international audience via eBay
Sell on the largest Dutch marketplace Bol.com
Set up your own website with WooCommerce
Ready to get started?
Get in touch and we'll have you up and running in no-time!
Get started now